"NEW" Mini ILDA 500mW RGB Laser $ 500 includes Software Controller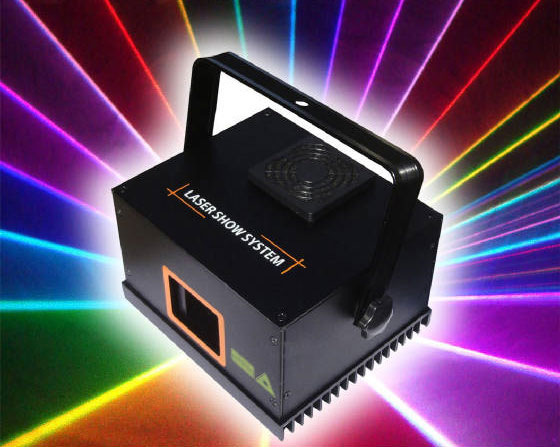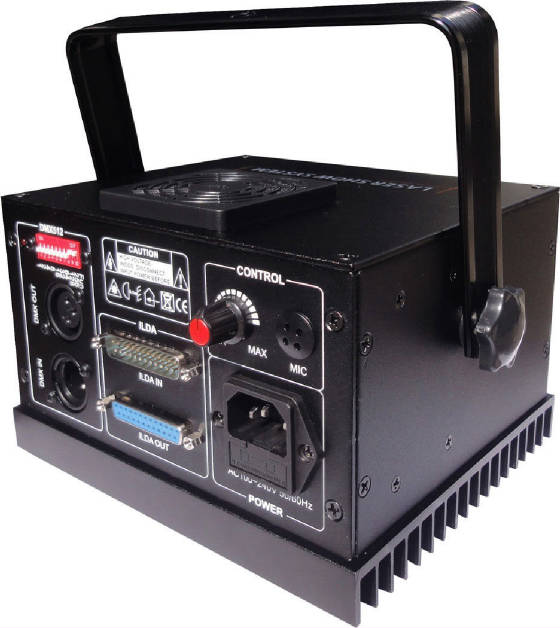 | | | |
| --- | --- | --- |
| Model | Description | Configuration |
| COSMIC RAY RGB 500 | 500mW RGB Animation laser | 500mW |
| | | |
PRODUCT INFORMATION

Model

COSMIC RAY RGB 500


Electrical parameters

AC100~240V 50/60Hz;<100W

Type

CW Laser light

Scanner

15K high speed module scanner

Scan angle

± 25 ° (Can be upgraded to 20K)

Modulation

TTL

Control mode

Music sound activated with sensitivity (with the function of BLACK OUT)




Automatic/Maser-Salve/DMX512(12CH)/ ILDA Compatible, includes laser ishow

softwarebut it can akso be operated with Pangolin Quickshow Softwarecontroller. It also includes 25 feet of ILDA cable

Suitable Occasion

Disco, Clubs, KTV, Pub, Family party, Business presentations, Retail Advertisement.
ADDITIONAL INFORMATION




Function Features

Built-in 128 pattern(Customizable) and 42 cartoon.

You can only choose cartoon effect or pattern effect

Double pattern modes, the function of unique blanking

frequently flashing ,rotating,movement,billowing,zoom,drawing




speed and color

Weight

N.G/G.W:2.5/3.0Kg

Dimension

23*21*18CM

Warranty

12 months

Certification

CE complaint
COSMIC RAY RGB 500

New low price $ 500

"NEW" COSMIC RAY X5000 5w Full Diode RGB Laser Light projector $ 3500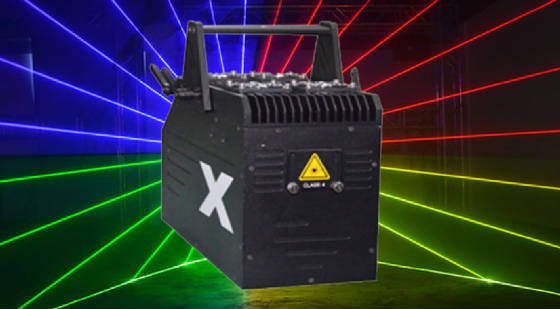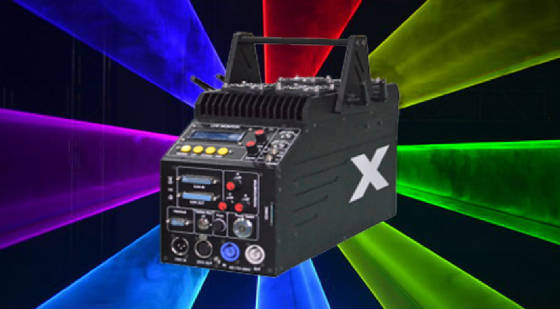 Amazing New Super Efficient Pure Diode Technology

638nm 0.5w+ 520nm 1w+ 445nm 3.5w, 30K scanner, Analogue modulation.
"THE NEW COSMIC RAY X" series is available in 3w, 5w, and 8w configurations.

ILDA Professional Standard. Time delay emission, shutter safety feature, emission indicator.

LED digital function display, anti-reflecting optical coating window, dust free optical cavity, X Y invert, color balance RGB knobs and geometry correction adjust.

COLOR BALANCE: you can use it as 5w for greater optical power for aerial beam effects or as 4watt for true white color balance for graphics display.
COSMIC RAY X Pure diode laser series.
Specidications:
R: 638nm 2*500mw,

G: 520nm 1*1000mw

, B: 445nm 2*1600mw

Real 30K scanner,

(

50kpps@4°), 60° for

scan angle Max

Beam size: 3*4mm at aperture, Divergence: <1.5mrad-full angle

Support ilda,dmx,powercon,interlock,sound active,XY invert, potentiometer adjust contro
One year warranty, durable, 10.000+ hours Diode life, minimum maintenance.
"NEW" Laser Brite 1000mw CW RGB FDA approved PURE DIODE ILDA DMX
Professional Laser projector. Art & advanced science in a compact projector.
.
New exiting price: $ 995
Laser Brite 1 watt RGB Projector
Specifications:
Output power (mw) 480 - 1000
Aperture position (mw) 6*4
Scanner speed 20k
Operation mode CW
Power stabitily (rm, over 4 hours) <5%
Warm-up time (minutes) 5 minutes
Beam divergence, full angle (mrad) <1.2
Beam diameter at the aperture (mm) 3
Operating temperature (degree C) 15-40
External modulation TTL
Expected lifetime (hours) 5000
Warranty period 1 year
Size of each laser shipping box is: 280 x 240 x 105mm ( 11 x 9.5 x 4.5 inches)
Weight: 3.18k ( 7lbs)
System control: This laser is controlled either by DMX or sound activation
The system has an ILDA conector if you choose to use Pangolin QuickShow.
Pangolin QuickShow is not included with this projector and is available for separate purchase.
Laser Brite 1 watt RGB Laser

$ 995
FDA and CDRH compliant projection systems for legal and safe use in the US. High quality and performance, durability, US based technical
support and exellent warranty.
Professional High Power

RGB

Laser Projection systems, efficient & affordable.
.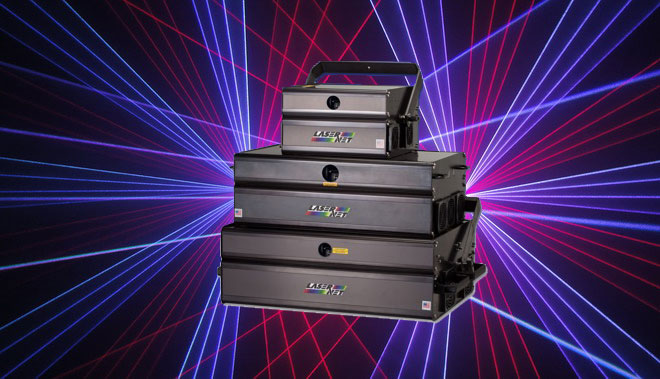 SCANNERPRO Series High quality RGB Laser Projectors 1 to 25 watts.
.
Different configurations available to accommodate your budget.
Advanced engineering. High performance, reliability and durability.
.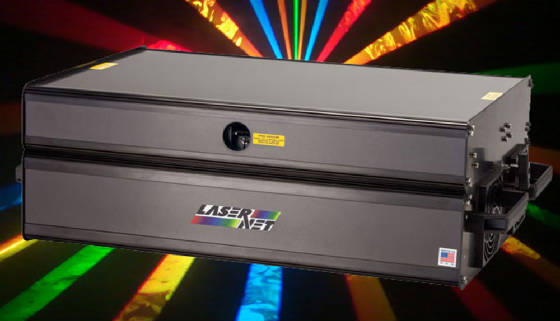 Projectors manufactured in Miami, FL.
Certified by the FDA and CDRH. Approved for use in the U.S. in compliance with regulatory standards.

One Year Full Warranty, no need to ship overseas for servicing.

SCANNERPRO Series: High optical power RGB Laser projectors.

FEATURES:
Hi-res scanners
Balanced input on scanners and colors
Scanner fail-safe and scanner error protection
Internal safety shutter
Remotable safety interlock and status indicator
ILDA-standard connector
DMX-controlled
Use internal laser controller (Pangolin QuickShow)
Can also be run with external laser controllers such as Pangolin Lasershow Designer
Laser: Solid-state RGB diodes (red-green-blue giving "white" light). Custom color configurations available.
Analog modulation of colors; gives 16.5 million colors
CW continuous-wave light -- no pulsing or "dotted lines"
Air-cooled -- no water needed
Available with a wide variety of laser powers, from 1 to 25 or more watts
U.S. FDA/CDRH compliant
One Year Warranty
Mounting bracket